John Brereton Jewellers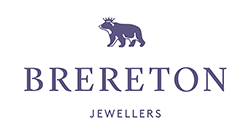 John Brereton Jewellers was established in 1916 at 108 Capel Street, Dublin. Specialising in both new and antique jewellery the business now has three locations in Dublin city and is one of Ireland's premium jewellers and diamond experts.
Digatech have been providing full IT support and services to Brereton Jewellers since 2003.
The business has grown and evolved over the years as customer's tastes and needs have changed to reflect the times. As a business, technology plays a role where it is required to add value and discreetly provide a service that reflects the premium nature of the products in store.
The business has undergone great technical changes since 2003. Some of the main points of note are:
Introduction of EPOS in store
VPNs between the stores
Managed Anti-Virus
Online data backup
Digatech provide a comprehensive support service based around retail opening hours: "Whenever you're open, we've got you covered"
The most recent project of note was the re-fitting of the new store in Grafton street.  Digatech project managed the entire network re-fit which enables the installation of a new CCTV system and high speed connections between stores.
The directors all have high speed remote access to the stores and there is high speed WIFI.
Paul Brereton, said "Digatech has been supporting our retail business since 2003. Over that time, we have changed considerably as a business and used technology where appropriate to enable the business to operate more efficiently and deliver a better retail experience to our customers. Digatech have proven to be a very reliable long term IT partner and we would recommend them to any retail business, as they keep IT where it should be – in the background, discreetly just working the way it was meant to!"
You can share this story by using your social accounts: