Brennans Bakeries
Brennans Bakeries is one of Ireland's best known and loved brands.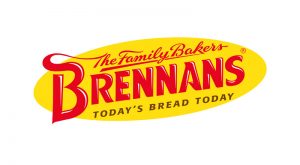 A family run business, it is now operating very successfully for over 45 years. The business is based in Dublin and has distribution nationwide.
Digatech have been providing full IT support and services to Brennans Bakeries since 2000.
The business operates on a very tight production schedule – with the core product being fresh bread, there is a critical need to have the production and distribution system functioning perfectly at all times. The smallest hitch can lead to production delays and bread deliveries being cancelled.
With these challenges in mind, the business constantly kept abreast of changing technical developments and over the years has undergone considerable technical changes.
Digatech are the strategic IT advisor and support partner to Brennans, and as such, have been at the core if each technical change. Some major projects to note are:
Implementation of IBM SAN
Virtualisation of server environment – roll out of Microsoft Hyper V
Veeam introduced for VM backups
Deployment of managed anti-virus and web content filtering
Deployment of multi-site VPN
Upgrade of network and servers including full comms room overhaul and re-fitting with CAT 6 cabling
WIFI network
Office 365 migration
Digatech provide a comprehensive support service based around the bakery's opening hours with our usual operating motto; "Whenever you're open, we've got you covered"
Barbara Brennan, IT Systems Administrator said, "Our IT systems play a critical role in keeping our business successful. We have a very finely tuned production environment and a distribution network that relies on a consistent and punctual schedule. Digatech have helped us continually lower our business risk by ensuring our IT systems are robust, set up correctly from the start and always vigorously tested. We have great comfort in knowing our business is using enterprise class technology and we have an IT partner that goes to great lengths to ensure we are fully supported at all times our plant is operational."
You can share this story by using your social accounts: